Stine Pilgaard is one of the greatest Danish writers. This is not only my opinion, it is a fact that is hard to deny. I was lucky enough to make the cover for her first novel, »My Mother Says« (really soon there will be an authorized English title. For now we have to work with my translations).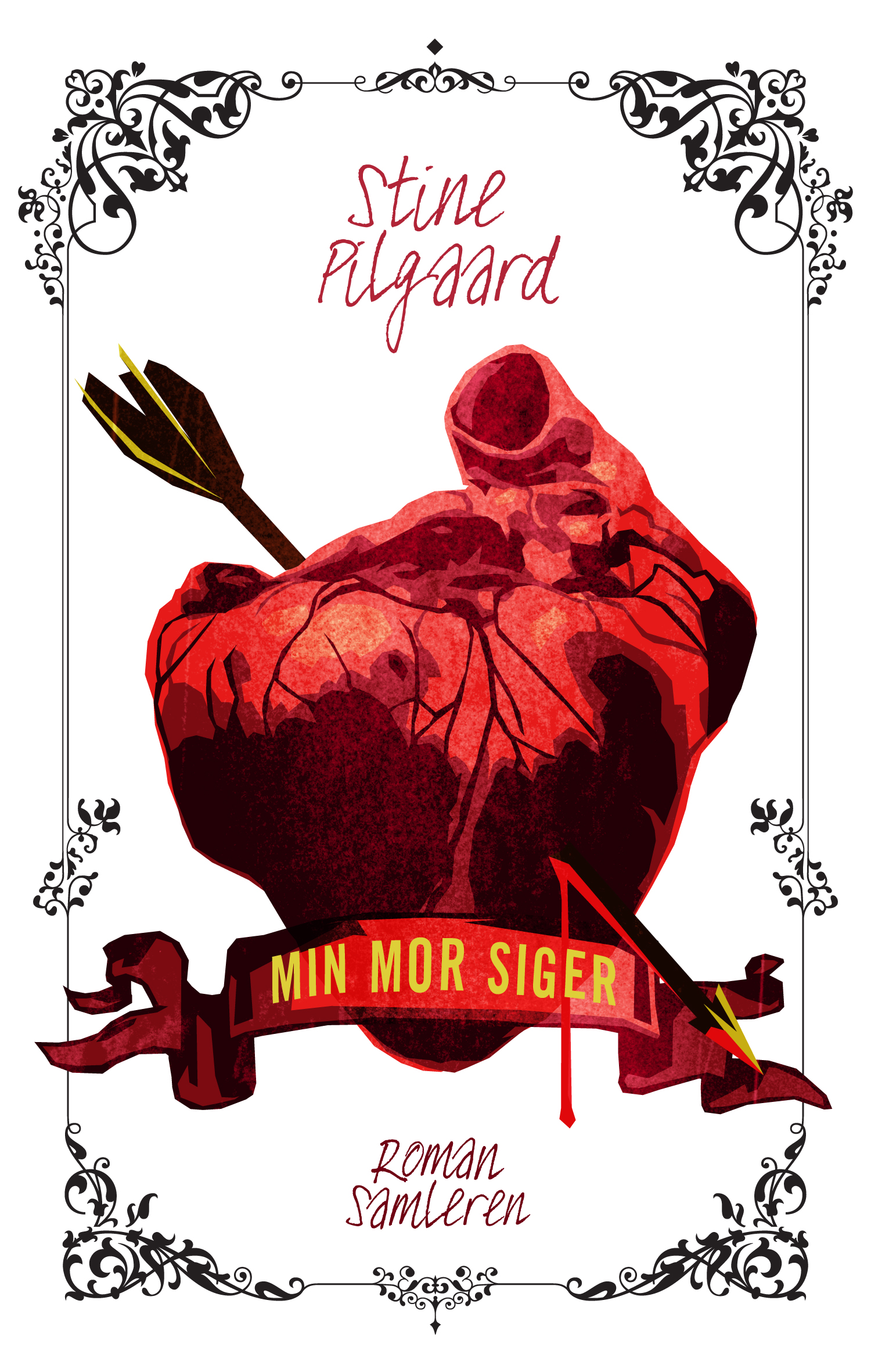 Her books are the perfect mix of funny, emotional and clever. In my opinion her first book is dominated by funny, even though it is a book about a break–up. The next one »Apartment–Songs« (or maybe better: »Songs for Occations«) is dominated by emotional – and the third (»Meters Per Second«) by clever. My analysis being totally superficial, still, these are all awesome books!

What is even more impressive is that some of the songs from »Meters Per Second« were chosen for the songbook that all Danish institutions (and civilians as well) use when singing is required, called »The Highschool Songbook«. So a book compiling all nine of the songs from the novel was made – with beautiful melodies composed by Katrine Muff. For that book , called »The land of short sentences«, I made the cover as well as vignettes for the songs.

If I missed something in my superficial overview of the three novels (funny, emotional, clever), this book reminds me what it is: sincerity, which could be the headline for what I think is important about the books of Stine Pilgaard.